After we installed office 365 on our pc's we discovered high disk IO, especially on our terminal servers. Running tools from sysinternals this turned out to be something in Office installation called Telemetry, When we started office apps some file, in the profile folder structure, called OTELE was constantly updated. Not one file, but several.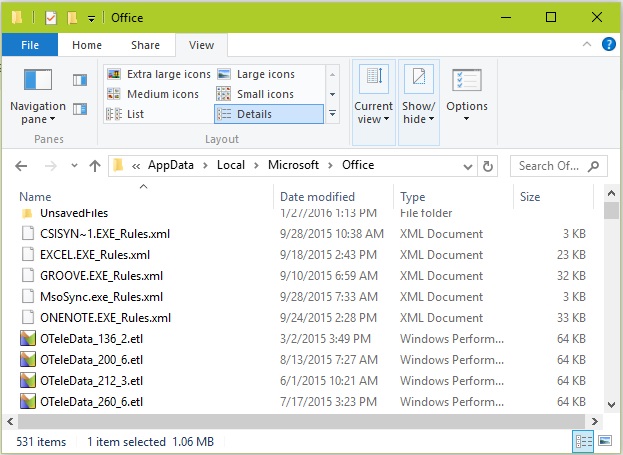 After som time of investigation we found one registry key that seem interesting "DisableTelemetry". The obvious thing to do was to set this value to 1 (binary enabled). But that did not help at all. When we started Oulook the value was set to "0". Searching the internet gave us the answer from Microsoft (second hand 🙂 ) That this could not be disabled. But after a support case : It would have taken us forever to find the value. The answer is 170000 ,

Set the value to 170000 and all disk IO to OTelemetry stopped. Now our servers are back to normal, only a subset of files are created.

Thanks to Jan Ove Aarnes for his findings.