You have installed Lync edge server and have issues federating with some or all of your partners. If you check the eventlog you might see multiple errors like  event Source : "LS Protocol Stack" and Event ID 14428.

Event description might mislead you to think that there is something wrong with your partners certificate.  The text state that "Target principal name name is incorrect means that the peer certificate does not contain the name that the local server used to connect…". Also the event mentions the DNS name of your partners edge server.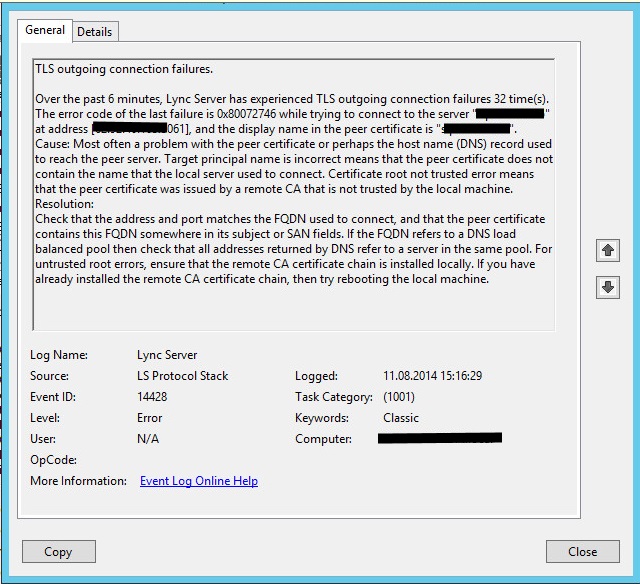 This could be as easy asthat  you have not imported the intermediate certificate authority certificates. Download the Intermediate certificates from the certificate authority issuing the public/external certificate . Import this/them into the local machine certificate store of the edge server.
The reason for federation to fail only with some partners are that they have probably not update Windows on their edge server for a while.